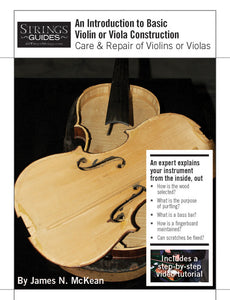 Care and Repair of Violins or Violas: An Introduction to Basic Violin or Viola Construction
An expert explains your instrument from the inside, out. Includes:
How is the wood selected?
What is the purpose of purfling?
What is a bass bar?
How is a fingerboard maintained?
Can scratches be fixed?
Includes a step-by-step video tutorial by Joan Balter
---
More from this collection