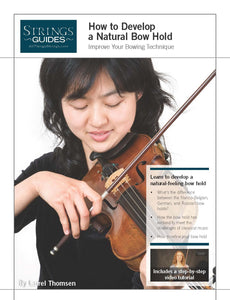 Improve Your Bowing Technique: How to Develop a Natural Bow Hold
Use this handy guide and:
Learn to develop a natural-feeling bow hold. 
Find out the difference between the Franco-Belgian, German, and Russian bow holds. 
Learn how the bow hold has evolved to meet the challenges of classical music. 
Refine your bow hold. 
Includes a step-by-step video tutorial.
By Laurel Thomsen
---
More from this collection