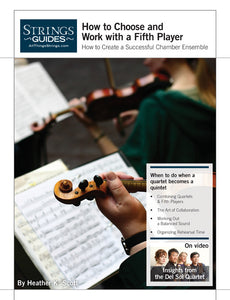 Creating a Successful Chamber Ensemble: How to Choose and Work With a Fifth Player
Use this helpful guide to discover: 
How to successfully transition from quartet to quintet. 
The art of collaboration
How to work out a balanced sound
How to organize rehearsal time.
Also includes insights from the Del Sol Quartet on video. 
By Heather K. Scott
---
More from this collection